17/03/2020 - 13:32
Jarreau vandal - nike air max 1 amsterdam
Jarreau Vandal
An energetic 28-year-old artist who produces music and is active as a DJ. He travels the world to play his music everywhere and does it well.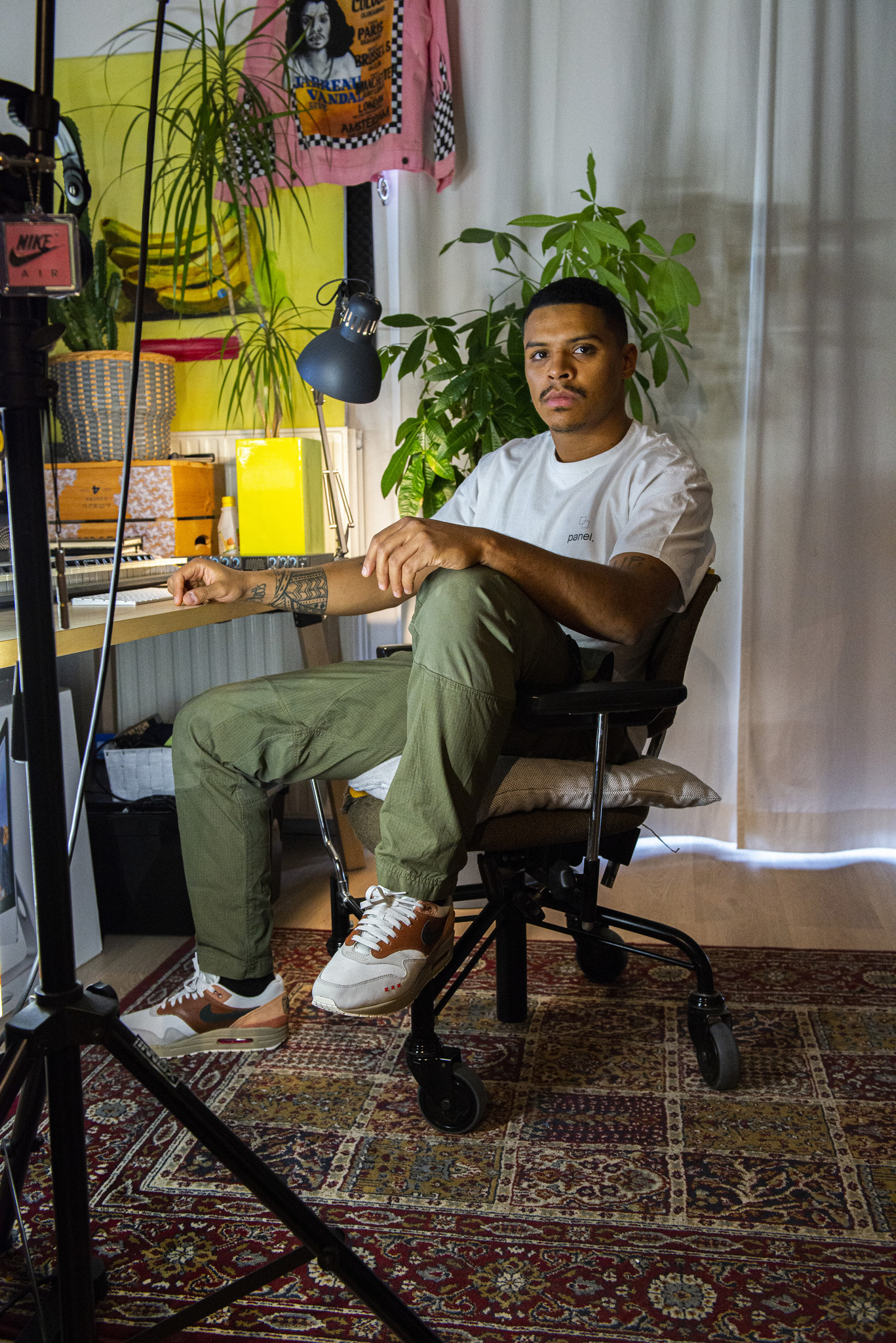 What do you see happening today in Amsterdam in the music industry?
I see a lot of kids, who have been aspiring to become a musician or artist for a long time, which are emerging at a younger age and feel comfortable enough to rise as a musician or artist at a young age. What I find particularly remarkable is the internationality that is attached to it, although they come from Amsterdam, they are much more internationally oriented and more mature than I was at the time. The cause of this is also the level where we are now with music in general and how easy it is to push your shit online. Presenting yourself is much easier and more accessible than when I was young, and that is something amazing.
Do you also notice this change in the clubs and at the parties you play?
What I see in the club area is that many parties have a certain formula that starts with a new fun concept, but you don't see much change or renewal in the music that is being played there. They keep it up for a while and then they have to find a new concept to get everyone back to that club. This way clubbing doesn't always remain very interesting musically, and I think that's a pity. I also believe the DJs should have more guts to play music outside of the typical top-40 hits. Obviously, they have to please the crowd, but you have to find the right balance, and that will ultimately benefit the music and quality of our club evenings. In the music industry, Amsterdam stands for quality. Skills and technical knowledge are certainly present, now all we need is more guts. Look at artists such as Carista or Vic Crezee, who dare to play a little crazier and bring a new vibe. I would also like to see them more in the 'common' clubs instead of only getting bookings from the somewhat daring clubs.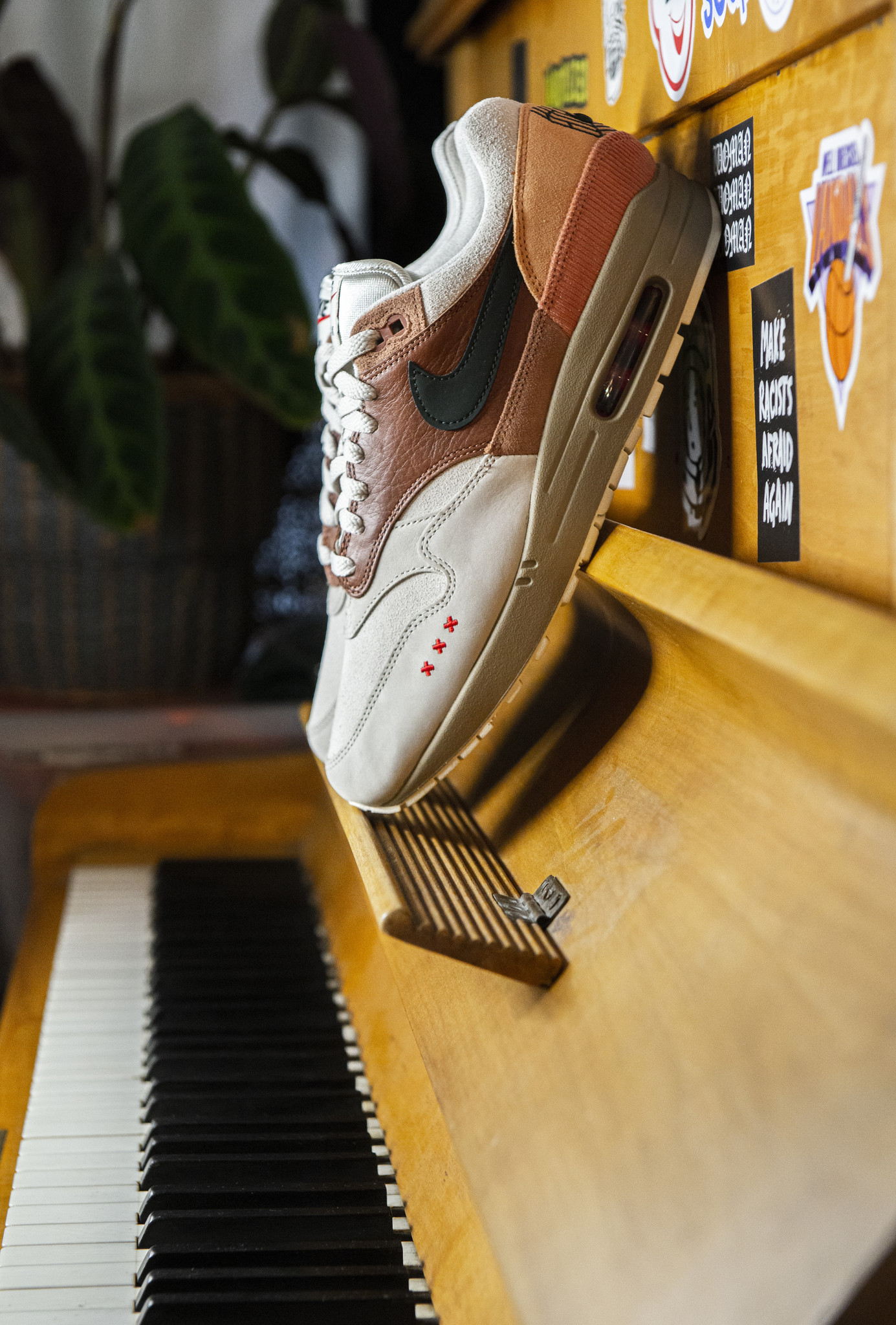 How are those new music influences received by the general public?
People always have to get used to new trends, for example, look at the time when Trap just came up, there were these oldskool hip-hop guys who started to hate on it. When house just came into club IT, people thought (I was not there of course, but this is what I heard): "what a messed up sound," and look where we are now. House music is simply the biggest and longest-running genre. I now also see that with all those guys who used to be DJs and some who are still DJs, who are gradually becoming bookers and promoters. Now it's time for the new generation and I think it's great if those bookers and promoters go along with this vibe and give people who have this new sound that chance. Either way, the roots of these new movements will break and grow through the concrete; it's a matter of time.
What would you like to see happen in the nightlife of Amsterdam?
I would like for the clubs to get more identity than being a rental shed where every night there is a different concept. It's no longer necessarily about which DJs are playing, but that you also go somewhere for the feeling. In addition, it is the sound that has to change at some point. This will happen gradually if you look at the development of young people in the music industry: the threshold is lower and you no longer need direct approval from higher up, such as the major music labels. Six or seven years ago, when I was starting, I did need that approval. These days you can create a personal scene much easier if you are good and have a passion for what you do. People just pick that shit up. If you get that recognition, it's much easier to convince the crowd and labels. You can keep building and growing if you have something special that appeals to people, as a result, you will get that recognition eventually.
What does Amsterdam mean to you personally?
For me Amsterdam is my foundation, I often talk about it. For example, I was with a friend from Australia and we went for a ride to get some food in the east side of Amsterdam. He said, "Yo, everywhere you look it's so beautiful." He was completely impressed by Amsterdam, and I realized once more that Amsterdam is pretty nice. For example, if you come back after a long time travelling and you cycle for the first time on the canals or something, then you think yes, I am proud of this city. We have good taste here and the bar is set high in the music industry. I am really happy and proud that I am from Amsterdam. I'm very happy that I am established here; I can do everything I want from here and still continue to grow. Maybe in a while, I will move to Los Angeles or something, but Amsterdam will always be my base.